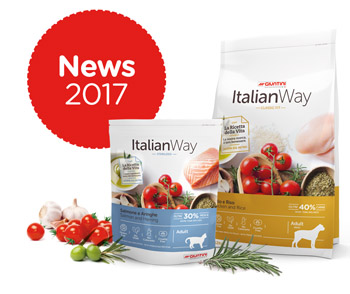 The taste and wellbeing of Mediterranean tradition.
Combining the Italian expertise in both Petfood and University research gives us Italian Way, the new range of dry pet food with 'The recipe of Life', an exclusive patent to Giuntini which brings the benefits of natural ingredients to your pets' diet. New concept, new (web)site, and complete nutritional range and advice, giving the very best to your companions for life.
More information

---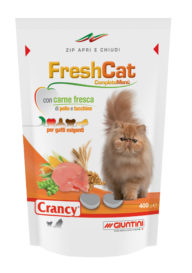 Dedicated to whom demands the best, Crancy Fresh Cat is a complete, tasty and balanced food for all cats.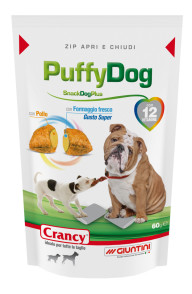 Puffy Dog is a tasty and nutritious snack. A crispy outer shell with chicken, and a fresh cheese filling. A perfect choice for both tastiness and functionality.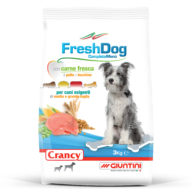 A complete tasty and balanced food for your four-legged friend. FreshDog Complete Menu has been developed by veterinary nutritionists to meet the needs of medium and large breed dogs.
---